Someone is having a 'beary special birthday', I'm just not sure who yet!
It's been raining here most of the week and I've needed to create something. Anything. Well, I ran across three sketches that I thought I could combine. Yes, three.
First was the theme from SU-Only Challenges –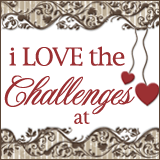 SUO Challenge #155 – Cute and Cuddly!
Such a sweet idea.
Second. Colors from Can You Case It –
Fun, fun, colors!!
And, last, but not least, a layout from Nacho Average Challenges –
A great layout that will go into my 'go to sketches'!!!!!
And, this is what I created –
Adorbs, right?
I sure think so! This big bear is ready for a birthday cuddle!
I just thought this was a perfect combination of all three ideas!
And, yes, I did use lots of miscellaneous items to create this cute card. Even some retired trim just for the little pom-pom!
I'd love to read what you think of this little cutie bear!
And, now to figure out who to send this to…..
Happy Stampin'
Libby